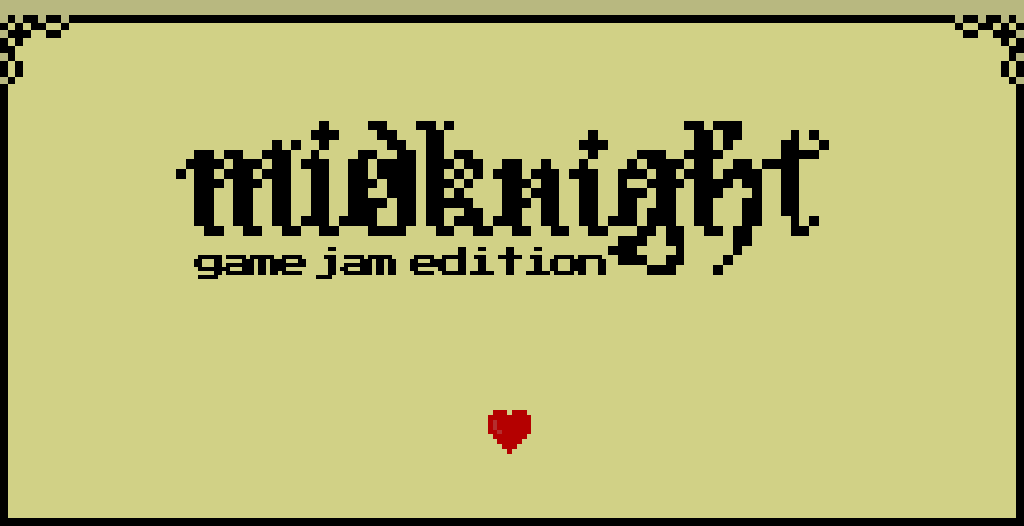 Midknight: Game Jam Edition
Hey!
This version is now totally free! I won't even ask for donations as it really isn't the final version (not even close).
As the work on Midknight's full version will progress, I will create a new page for the new Midknight and it will be a paid version probably...

Get Midknight: Game Jam Edition