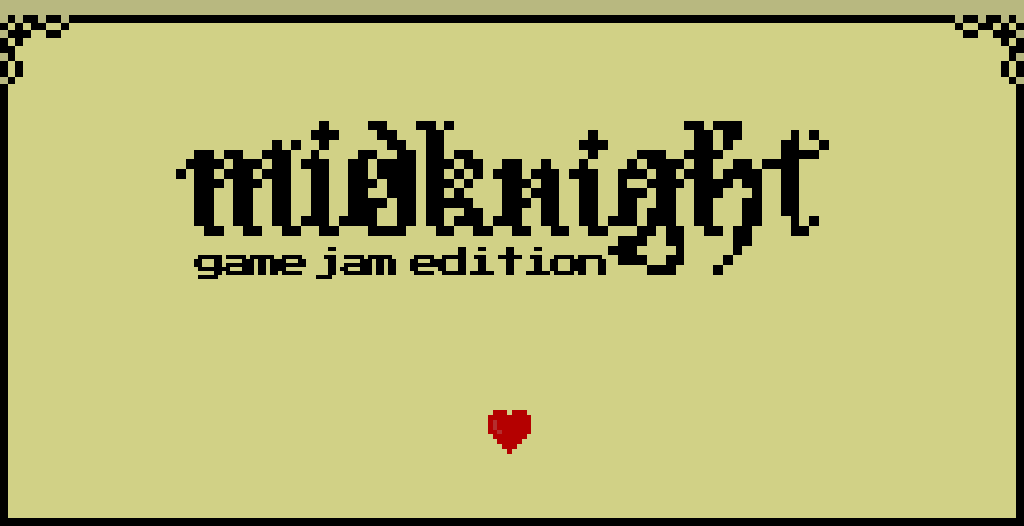 Midknight: Game Jam Edition
Technical Post-Jam Modification [0.5]
---
Hey!
Just to get it out of the way... The web version of MidKnight is now available to download!
OK. Now the big stuff... I decided to post some updates regarding what I've done: procedurally generated levels are now available! And some particle effects on coin-collecting as well... Oh, yeah! There is coin-collecting now as well :)
I know it's still buggy as hell but playable nonetheless. Check it out!


Files
MidKnight: Technical Post-Jam Modification [0.5]
23 MB
Jan 11, 2019
MidKnight: Jam Edition
14 MB
Jan 11, 2019
Get Midknight: Game Jam Edition