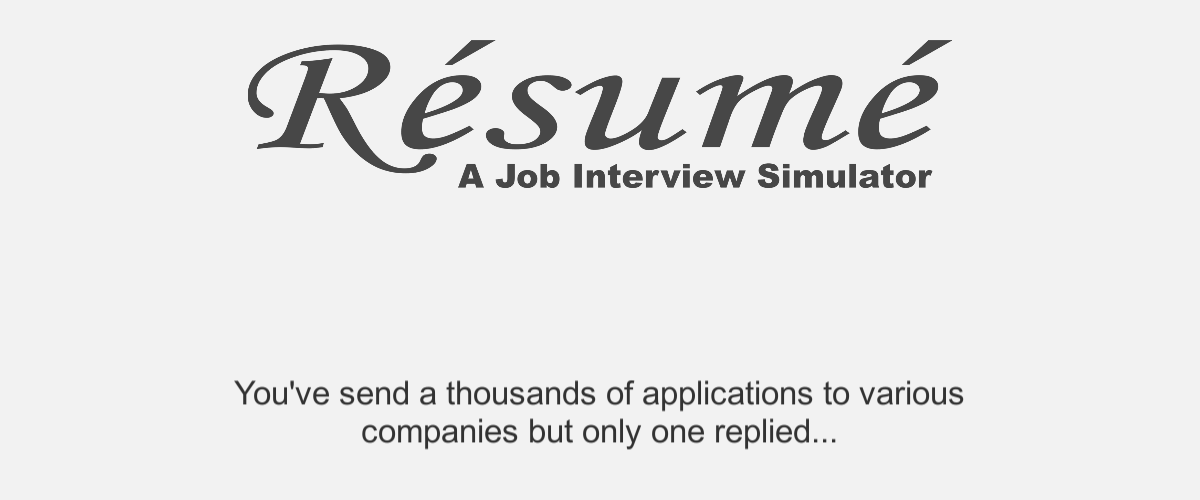 Résumé: A Job Interview Simulator
I had no idea you would be interested in Résumé so much to download it over 500 times over the past week. You are the best and I would like to thank each one of you for the enthusiasm and feedback on my project.
As said previously, Résumé will be released as a full game in a few weeks. I hope you'll like the new version as much as you like this demo.
Have a great weekend!
You Rule!
Get Résumé: A Job Interview Simulator