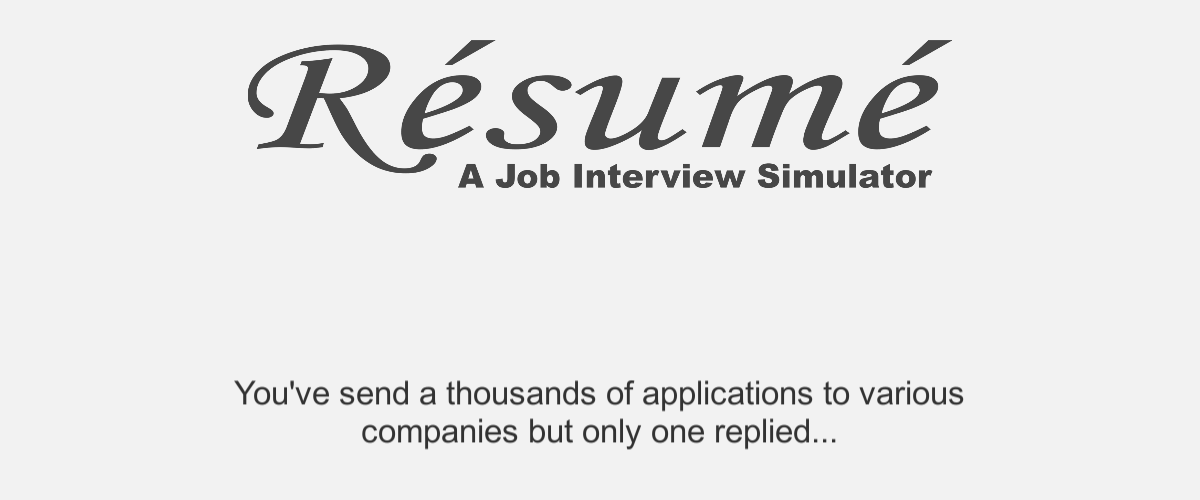 Résumé: A Job Interview Simulator
It is coming but might be a little bit later...
---
Hi everyone!
I am working on a new update and, well... things are not going as good as I expected in the beginning...
The update is postponed for two weeks for now. There are some personal things I need to take care of right now but, as one awesome cyborg said, I'll be back.
Have a great time!
CYAL8R
Get Résumé: A Job Interview Simulator